For anyone wanting to see the failed Wonder Woman pilot 2011, you can find it round-a-bout through this link here:
http://superheroshows.blogspot.com/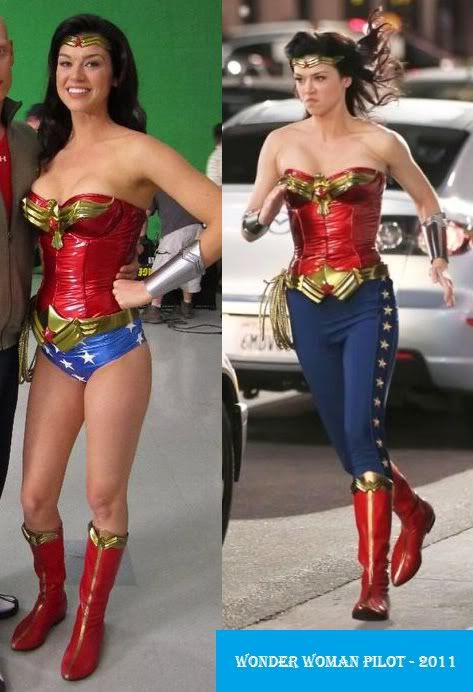 It's interesting that the seamed "panties" were deleted for the actual movie. I haven't seen it yet (tomorrow night at the latest) but it should be interesting. I'm glad they went with the pants. The original boots were blue and dumb-looking, so there were several costume adjustments before the pilot came out. Interestingly, still, there's a 1968 WonderWoman pilot that failed, as well as one in 1972 where she was blonde!